Welcome to the beautiful county of northumberland
Where do we start?
How about castles (quite a lot), country houses (quite a variety) and gardens (quite lovely). Northumberland's long human history has produced a wide variety of architectural styles ranging from medieval bastles and castles, to Georgian elegance through to Victorian confidence.
Blue Badge Guides can let you in on the secrets of Alnwick Castle, home to the present Duke of Northumberland as well as an internationally important art collection. Or help you explore Bamburgh Castle's multi-layered history or Warkworth Castle's links to William Shakespeare.   
The county's country houses include the National Trust properties of Wallington Hall and Cragside both of which are also renowned for their beautiful gardens and grounds. And Belsay Hall, Castle and Gardens is really rather unusual.
A Greek temple in the Northumberland landscape?   Who would have thought.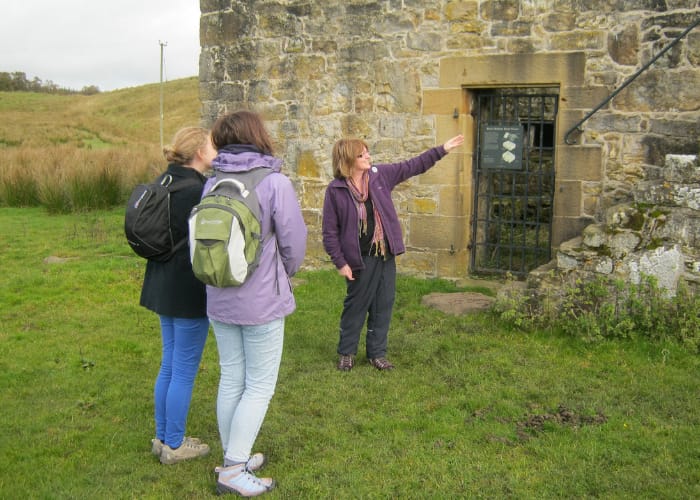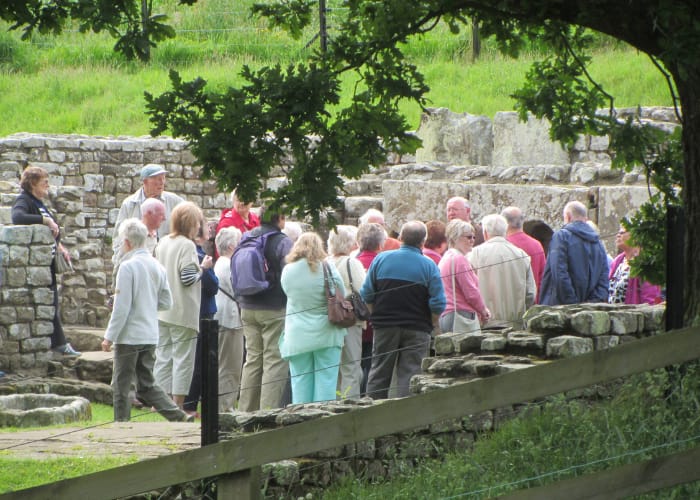 But it is impossible to travel to Northumberland and not visit Hadrian's Wall World Heritage Site part of which runs through the beautiful Northumberland National Park.
This is not just a wall. It is a journey into the mists of time to discover Roman forts such as Chesters, Housesteads and Vindolanda with milecastles and turrets along the way.
Delve into the life of a Roman soldier serving on the north west frontier built some 1900 years ago.    
Visit one Roman fort, seen them all? No way. Visit one Roman fort, see another. That's our advice. Because each fort site has its own fascinating story supported by good exhibits in site museums.   
A Blue Badge Guide will draw out the differences between each site or show you where to take the best photos to make your friends envious.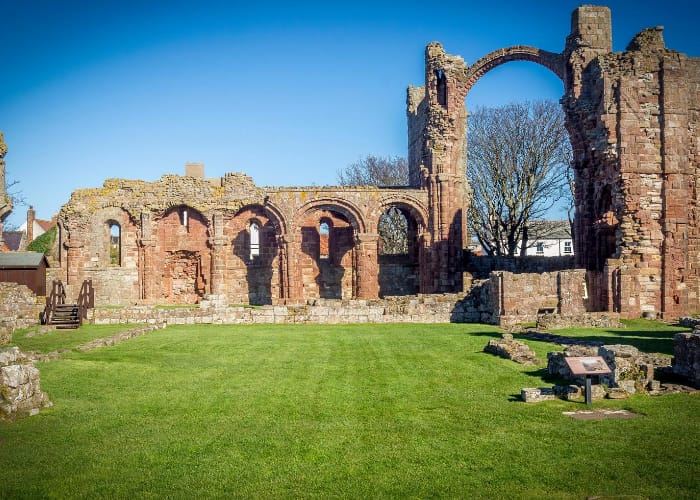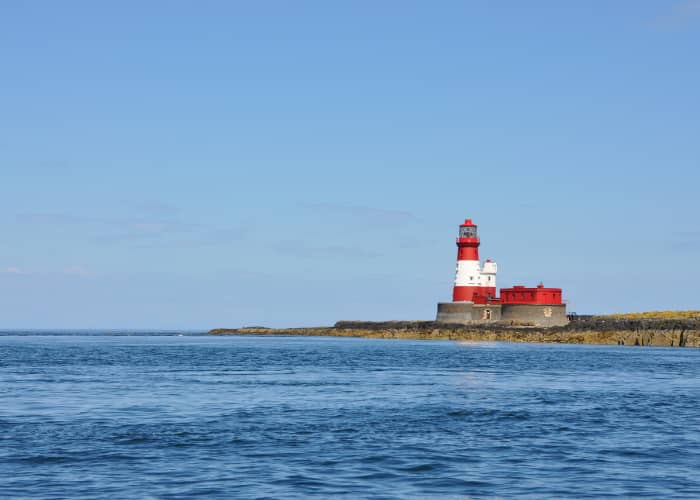 Step into the lives of our 7th century Northern Saints at the Holy Island of Lindisfarne.   
Reached by a tidal road causeway this is an island for all seasons. A guided walk will include the village centre dominated by the ruins of Lindisfarne Priory with an optional extension for a leg stretch to Lindisfarne Castle, romantically sited atop its rocky knoll.    
Away from the village, a longer guided walk around this endearing island offers peace and tranquillity in a timeless landscape.