NEWCASTLE GATESHEAD & North Tyneside
Experience a real sense of excitement across the banks of the Tyne in NEwcastle gateshead
The two places are jointly marketed as one destination to visit and have received many awards, such as, the country's favourite short break destination.
The Newcastle and Gateshead Quays are major visitor attractions with BALTIC the centre for Contemporary Arts and SAGE the Performance and Music Teaching and Training facility.
The link between the two banks being the Gateshead Millenium Bridge, nicknamed "The Blinking Eye Bridge". This fabulous bridge is the world's first tilting bridge. There hasn't been a bridge like it built anywhere in the world. Its unique, a first, and just like the famous Tyne Bridge, this too has become a unique landmark. There are seven bridges here across the gorge and they are all world firsts in one way or another. You can find out when you take a tour with your Blue Badge Guide who will also show you the public art along the quaysides.
Our history goes back to Roman times from AD122 with the building of the Roman bridge, a Roman fort and then construction began here of the Northern frontier of the Roman Empire which we know as "Hadrian's Wall. Our history was shaped also with Anglo Saxon, Viking and Norman invasions. The Norman Castle was built on the site of the Roman fort.
The city and area offers a blend of cultural heritage, stylish individuality and dynamic character. The very centre of the city, known as Grainger Town, was only built between 1830-40 with gorgeous classical style architecture using lovely local honey coloured sandstone. Find out everything about this from your Guide. The stories and life and the buildings will enthral you.
Some of the finest shopping in Europe is available at Newcastle's indoor shopping precinct "Eldon Square" and other city streets such as Grainger Street. Don't miss the historic indoor Victorian Grainger Market. As well as shopping there, it has many stalls with food offerings of so many kinds and spoilt for choice really!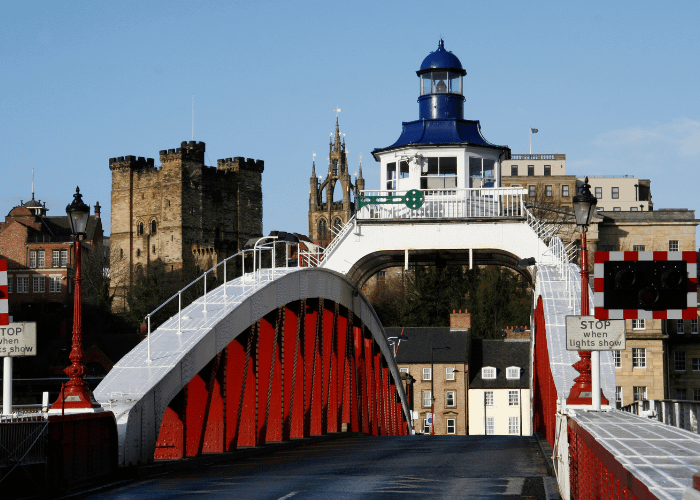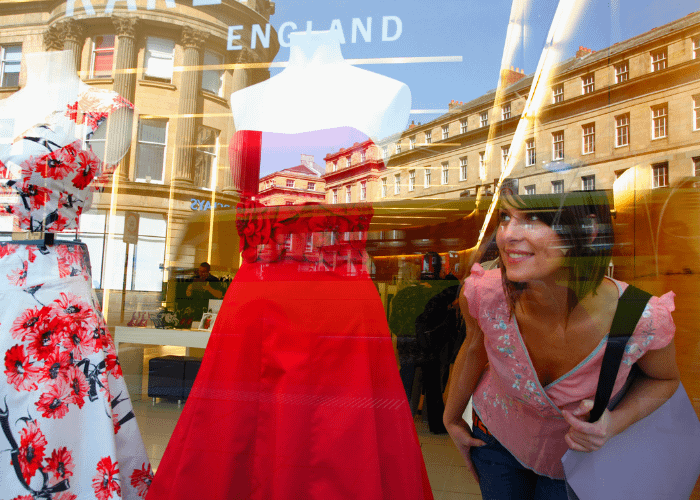 You can explore and enjoy an amazing mix of Public Art, eg The Angel of the North. Newcastle Castle is a major visitor attraction and St Nicholas Cathedral has undergone changes to its interior layout. The areas around it are laid out with public areas to sit and enjoy the atmosphere. The Roman Catholic Cathedral of St. Mary is the work of the architect AWN Pugin and is one of his finest works.
The Laing and Hatton Art Galleries, Museums such as Discovery and Great North Museum will show you our culture and heritage. In and around the city our Historic Buildings and Monuments are guaranteed to enthral. We have a thriving Theatre life too with the Theatre Royal in Grey Street but many others located right in the city centre for a choice of cultural entertainment. There are often major sporting events held in and around the city too, with football, Rugby and Athletics.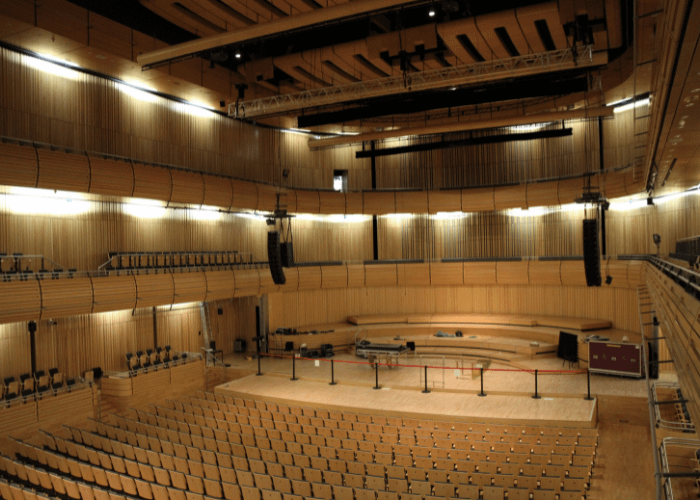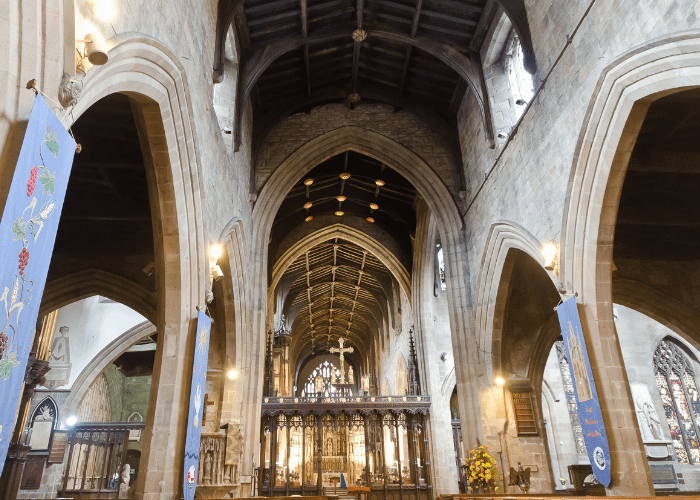 All this and a nightlife second to none, plus an endless selection of fine hotels and restaurants and last but not least an energy that is not only in the place but also in the people who are famous for their warmth and friendliness.
Enhance your visit with a walking tour from one of our Blue Badge Guides or if visiting with a coach party, mix a walking tour with a panoramic coach tour which will allow you to see so much more in a short time.
Newcastle Gateshead is a must see destination.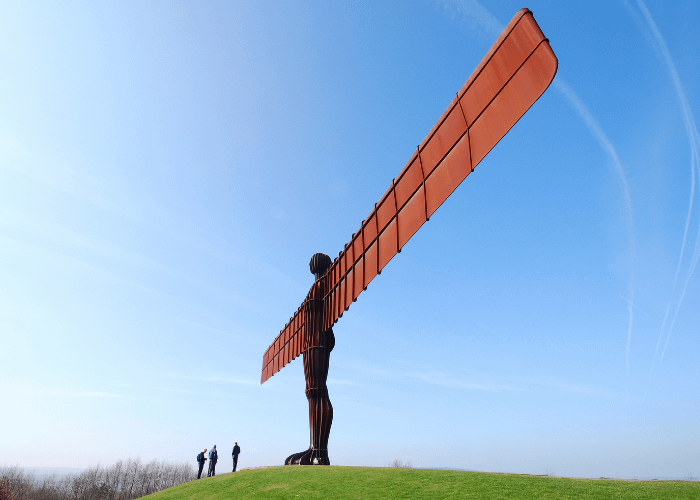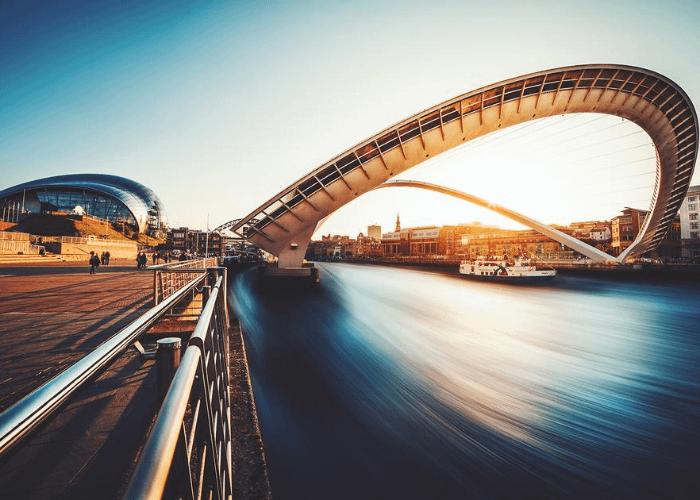 North of the River Tyne is North Tyneside with miles of award-winning golden sands
North Tyneside incorporates Tynemouth, through Cullercoats, Whitley Bay and Seaton Sluice.
Tynemouth village and Front Street are full of little interesting art and gift shops plus antiques, restaurants and wine bars for visitors enjoyment. The Metro Rail station hosts an amazing antiques and bric a brac sale every Saturday and Sunday. The beautifully restored Victorian Railway Station is worth a look on its own. The impressive ruins of Tynemouth Castle and Priory overlook the river mouth, Piers and lighthouses and the bustling North Shields Fish Quay plus the memorial to Admiral Lord Collingwood our great Naval hero who fought with Nelson at the Battle of Trafalgar and led the fleet to victory. You can also visit a unique building located here which is the Tynemouth Volunteer Life Brigade Watch House. The first in the world, and full of history and amazing stories.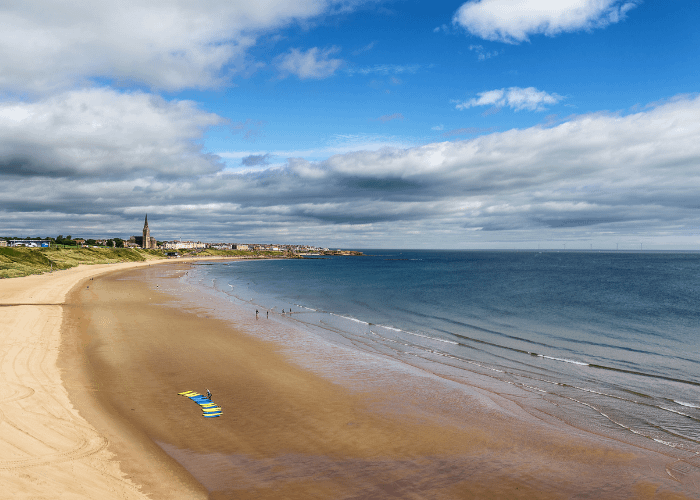 Follow the riverside walkways all along the river from the Fish Quay to the river mouth and extended all along the coast to St Mary's Island. Your local Blue Badge guide can enhance your enjoyment with a guide walking tour.
Tynemouth and Whitley Bay are both seaside resorts in their own right, but Cullercoats is a quaint former little fishing village complete with smugglers caves and golden sands but still a working harbour for fishermen. This section of coast was a favourite for artists including the American artist Winslow Homer. Present day popularity is also added to as filming locations of popular TV series including "Vera".
St Mary's Island near Whitley Bay is a tidal coastal nature reserve where the birdlife and sealife including seals can be observed. Seaton Sluice has wonderful beaches and sand dunes too, leading all the way up the coast into Northumberland and the port of Blyth. It is very close also to the National Trust property of Seaton Delaval Hall.