Welcome to
North East England
Welcome to our Awinspiring
North East England region
To be fair, there are other English regions which also have captivating castles, luscious landscapes, amazing architecture and glorious gardens.  And some English counties can also offer historic houses, wonderful walks, scintillating cities, festivals for foodies and museums to meander through.
But then there is North East England. Our region. Our beautiful, intriguing, complex, ever-fascinating corner of England which manages to offer all of the above and more. The complete package is here and what our region offers, it offers in real style. 
Across the four English counties of Northumberland, County Durham, Tyne and Wear and Tees Valley you will find variety, quality, interest and opportunity.    You will meet fun, friendly local people who have that unique personality and warm sense of humour which has become the trademark of our region.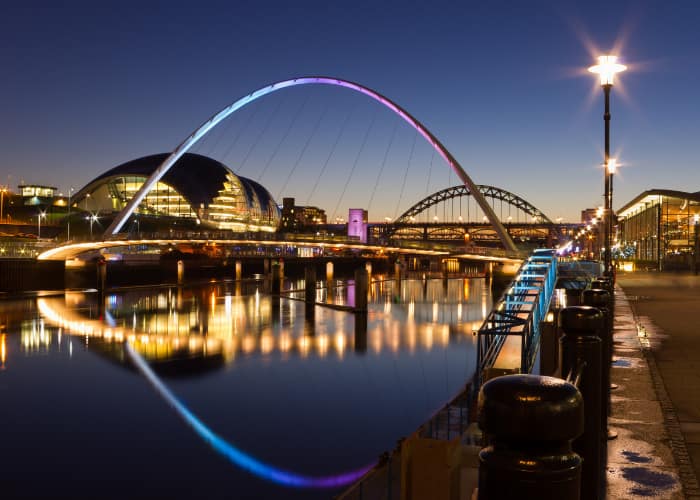 NewcastleGateshead &
North Tyneside
Do you want to pick up the pace and crank up the energy? A professionally guided NewcastleGateshead city tour will do just that whilst east of the city lies the coastal gems of North Tyneside.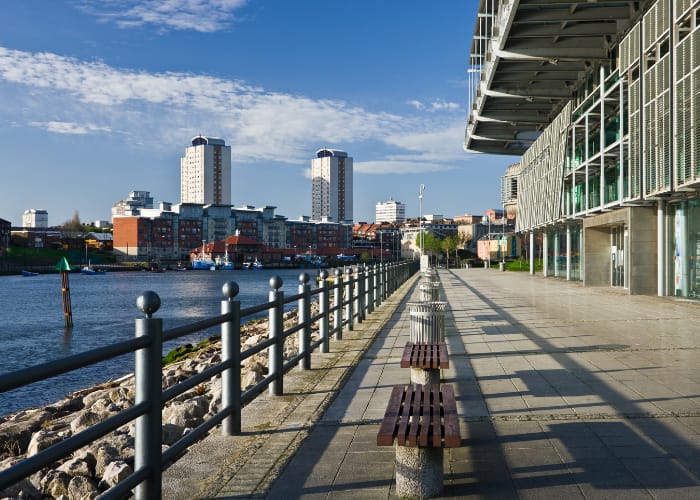 Sunderland &
South Tyneside
The city of Sunderland and South Tyneside boast stunning architectural gems, fabulous beaches, amazing heritage and a whole lot more to discover with your Blue Badge Guide.
Durham City & the County Durham region
Explore stunning Durham City, its magnificent cathedral and castle before heading out on a discovery tour through County Durham's rich heritage and landscape… You'll be amazed.
Northumberland
It's official: Northumberland has been designated as the most tranquil county in England and the national park the best! Why? Find out with one of our professional tourist guides!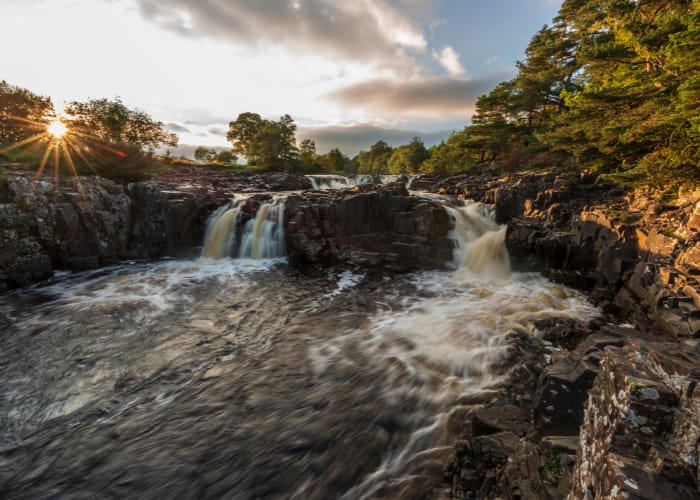 Teesside
Maritime heritage, modern art, stunning landscapes... Tees Valley has it all and North East England Tourist Guides will help you make most of your time here.
Durham city & the County Durham region
Explore the stunning city of Durham and the surrounding county. Discover what makes Durham such a fabulous place with one of our dedicated Blue Badge tourist guides.
Explore North East England
with a Blue Badge Tourist Guide
Our amazing North East England Blue Badge Guides can't wait to meet you.
We can't wait to see you stand on the very edge of the Roman Empire at Hadrian's Wall World Heritage Site and hear you say how impressed you are by what you see. We want you to watch the fleeting performance of the mechanical Silver Swan at The Bowes Museum and see your reaction to the elegance of this remarkable automaton. We will show you where you can buy old fashioned confectionary at Beamish Museum the taste of which will take you right back to your childhood days.   And we will take you to special, atmospheric locations such as the Holy Island of Lindisfarne, Jarrow and Durham where many centuries ago our Northern Saints once lived whilst doing their bit to shape early Christianity.
In our regional art galleries and museums we will stand beside you to explain the how, the why and the downright odd. We will show you a Greek temple in the Northumberland countryside and a French chateau in County Durham.  In Tyne and Wear we will take you to the Baltic and in Tees Valley you can sail the world in the company of a famous explorer.
Our inspirational gardens complement fine country houses where the lives and achievements of the region's world famous inventors and scientists can be explored.    And as for our castles… Well we will let you make your own mind up when you see the castles at Alnwick, Bamburgh, Durham City and Bishop Auckland (we do castles rather well, if you don't mind us saying so).
And there is more. We will explain our region's sporting successes, food and drink traditions and musical heritage. Some of us might even sing you a local song or two.
And we will help you decide where to find those all-important local souvenirs which will help make your holiday memories last even longer.
At the end of your visit, when you think you have seen it all, we will come up with another idea to entice you to stay just that little bit longer or return just that bit more quickly. Because North East England is like that. It begins to get under your skin and one visit is never enough.
What are you waiting for?   Whether you are part of the travel trade or cruise market sectors, a conference organiser or an independent traveller, a family group or an international visitor we would love to hear from you.
We're a great bunch of people – dedicated, professional, fun and will ensure you enjoy the very best our region has to offer.