ABOUT US &
THE BLUE BADGE PROFESSION
North East England Tourist Guides
North East England Tourist Guides are a team of professionally trained guides who have a great passion and in-depth knowledge of North East England as well as excellent general knowledge of the British Isles.
All of our members are Blue Badge tourist guides, and we offer tailored tours of the major attractions in the region, from the Durham Dales to Newcastle, the stunning cathedral and castle in Durham City to the rolling hills of Northumberland and the cradle of English Christianity on the Holy Island of Lindisfarne.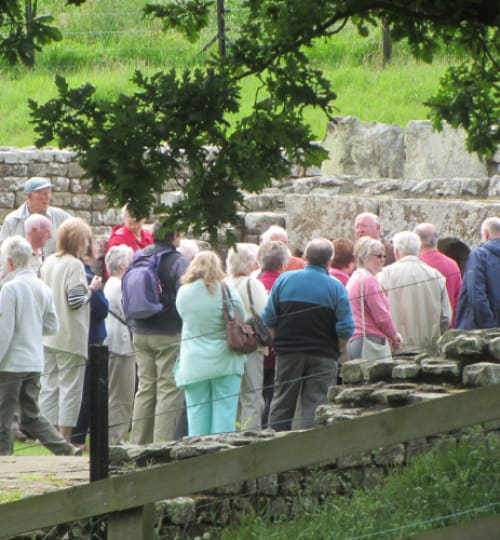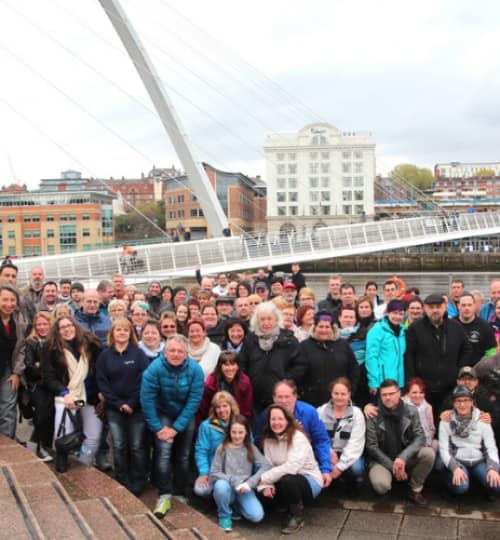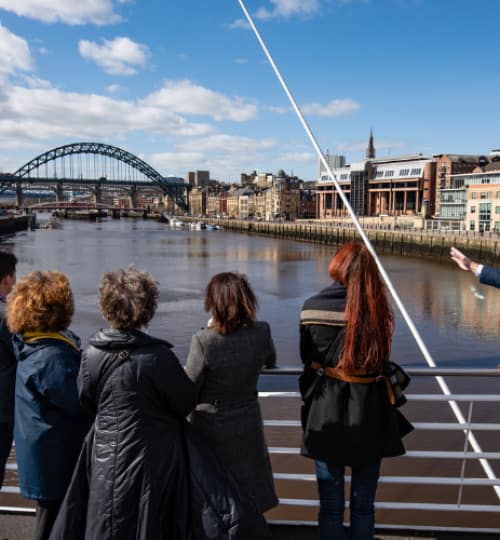 BLUE BADGE AND INSTITUTE OF TOURIST GUIDING
The coveted Blue Badge is the British national standard tourist guiding qualification and has become an internationally recognised bench mark of excellence.
The Institute of Tourist Guiding (ITG) is the awarding and accreditation body for the Blue Badge qualification and it accredits training providers.    Students on Blue Badge Guide courses must be selected, trained and examined in line with stringent ITG guidelines.    The training is detailed and comprehensive, the examinations rigorous and registration is an  achievement.
Originating in London, the Blue Badge qualification was awarded by the former regional Tourist Boards from 1969 onwards in an effort to ensure that every guide would have the same background of national core knowledge combined with in-depth local knowledge. In 2002 the Institute of Tourist Guiding was established to take on that role and further develop the profession of tourist guiding.
As well as acquiring knowledge, Blue Badge Guides are trained in the selection and presentation of material.    The course format has been so successful that trainers from the United Kingdom have trained guides all over the world.
Nationally, Blue Badge Guides have a wide range of languages (40!), specialities and interests, and are qualified to guide on foot, in cars, on coaches, on trains and on boats.
They have a wealth of experience which is recognised and valued by tour operators and travel agents throughout the world and they take pride in constantly updating their knowledge to enable their visitors to enjoy Britain's immense, unique and varied heritage.
Blue Badge Guides are practical, punctual, reliable and thrive on the unexpected, welcoming individuals or groups who are here on business or for pleasure.
The high standards offered by Blue Badge Guides were recognised by an award from the Tourism Society in November 1999.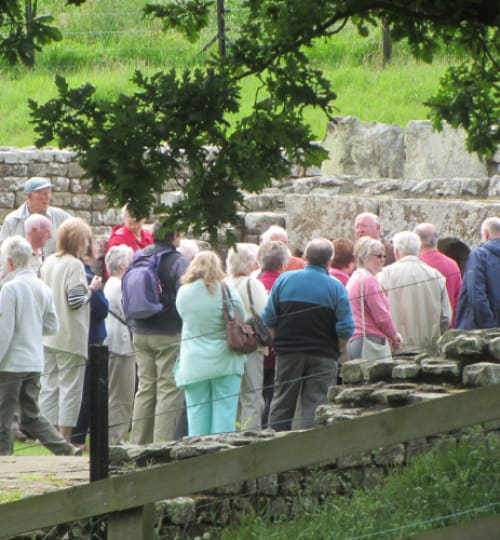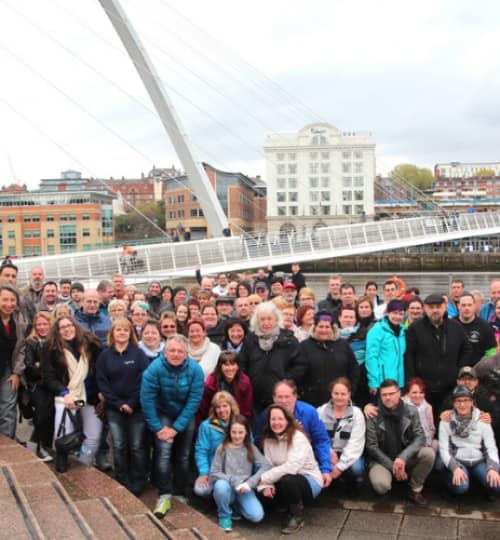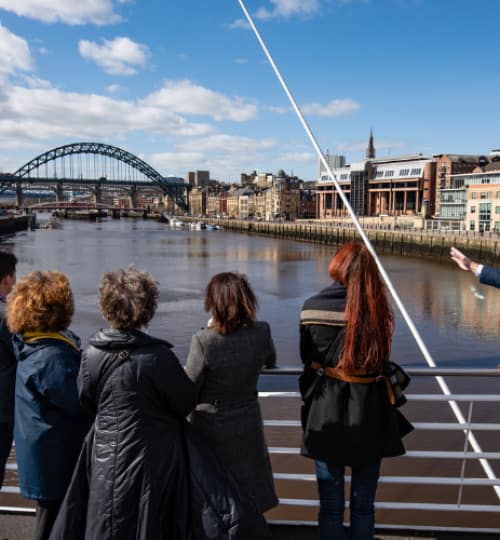 Discover how we can enhance your visit to North East England. We offer a wide range of services such as professional tour planning, guided walks, coach tours, multi-lingual tourist guide services and more…